This Olympiad we have been reporting about the many juniors playing and representing their country. But it is not only behind the boards that we see junior players, in the press room we can find 13 year old Aydan Huseynova from Azerbaijan behind a laptop.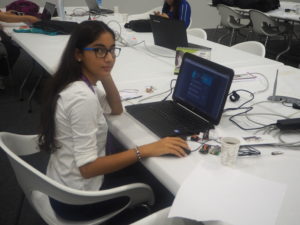 Her father, chess journalist Rasim Huseynov, taught her chess at the very young age of 3 years old!  Eventhough she does not play chess at school, she has been fortunate to travel around the world and play chess in tournaments in Montenegro, Turkey and Greece. And with a rating of 1542 she can certainly hold her own behind the board.
Chesslife: We have been seeing you work very hard, what kind of things have you been doing?
Aydan: I have been helping my dad with the cropping and editing of photo's. They have then been published on the Baku Olympiad website.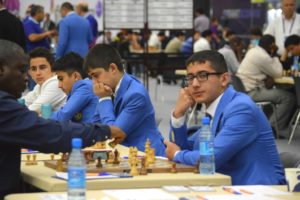 Chesslife: We have been seeing you here, but should you not have gone to school during the week?
Aydan: We are in the middle of our school holidays, so plenty of time for me to help out dad.  Next week school returns, I go to a public school here in Baku.
Chesslife: So what makes you want to come out here and work and not stay at home and spend time with your friends?
Aydan: I would like to learn and grow as a person. Sitting at home would just be boring. Here I can meet interesting people.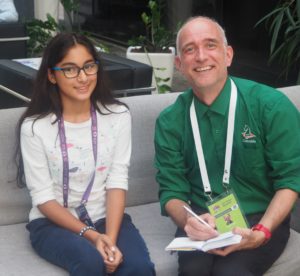 Chesslife: Returning to your own chess. What is your favourite chess book?
Aydan: My favourite book is one of tactics by Leonid Kubbel. He was a Russian composer of chess endgame studies and problems.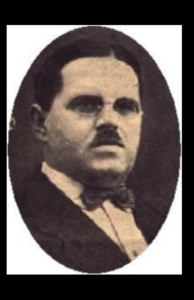 Chesslife: Who is your favourite player?
Aydan: That would be the late Vugar Gashimov.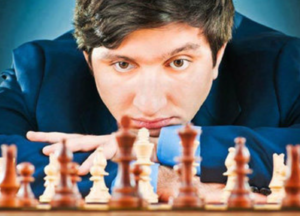 For those that may not  be aware – Vugar Gashimov was an Azerbaijani Grandmaster and played in the Olympiads in 2002, 2004, 2006 and 2008. At his peak in 2009, he was the number 6 player in the world. Unfortunately in February 2000 he was diagnosed with epilepsy and doctors found a brain tumour shortly after that. While receiving treatment for the brain tumour, he died in Germany in January 2014. He is buried in Baku at the Alley of Honour, a cemetery for famed Azerbaijani's.
Chesslife: What is your most memorable game from this Olympiad?
Aydan: The game that is currently in play in the third Azerbaijan team. If Abdulla Gadimbayli wins, the team wins, if he draws the team draws, if he loses, the team loses.
The third Open team from Azerbaijan is nicknamed 'The Small Tigers'  and with the players aged from 13  to 16, they are showing how strong Azerbaijan will remain for many years to come.
Click on the board below for the game of Abdulla Gadimbayli against Jose Manuel Dominguez.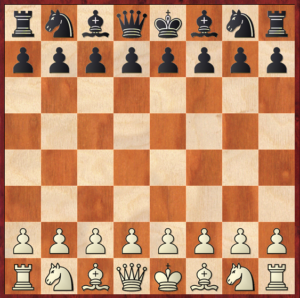 Chesslife: What would you like to do in the future?
Aydan: I would like to become a criminologist, a lawyer specialising in crime. Chess is just a hobby, but I may hopefully one day become a WCM (Womens Candidate Master)
Chesslife: Don't you want to become a Women's Grandmaster?
Aydan: That is impossible!
Chesslife: Your level of English is amazing, where did you learn?
Aydan: I have a tutor to teach me English.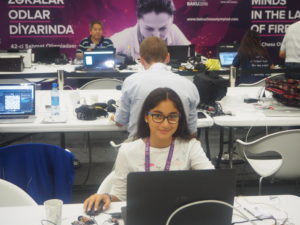 Chesslife: So besides chess, journalism and criminology, do you have any other hobbies?
Aydan: I like to listen to music and play footbal and volleybal.
Chesslife: What advice would you give to Australian Juniors?
Aydan:
Do something you love, not what your parents want you to do!
Great advice Aydan and we love the work you have been doin! You are an inspiration to many young people out there!
The next Aydan and Rasim took us to the grave of late GM Vugar Gashimov. An amazing place that is a worthy resting place for such a chess legend.
This slideshow requires JavaScript.
We were then taken to the famous Baku Chess Club, where you can feel the decades of chess history
This slideshow requires JavaScript.