Our blog about juniors at the Olympiad would just not be complete without our very own Australian Superstar 15 year old Anton Smirnov! After round 10 he is still undefeated and has obtained 2 GM norms.  With a rating of 2482 he is currently the top U16 player in Australia and also the 3rd ranked U16 player across Asia! He is also currently the 8th U16 player in the world! (source FIDE website).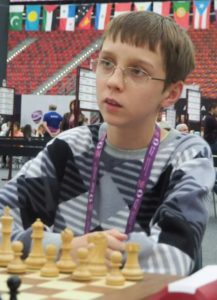 Once he completed his analysis with his oponent Bogdan Bocinovic from Croatia and playing for the International Chess Committee for the Deaf (ICCD) he took the time to sit down with us so we could ask him some questions.
Chesslife: For those that may not be aware – How old are you?
Anton: I am 15 years old.
Chesslife: What age did you start playing chess?
Anton: My father started teaching me when I was 4 years old, but that did not work. I just wanted to move the pieces and did not understand the rules. When I was four and a half he tried again, but this time using the Chessbase program 'Fritz and Chesster'. This programs uses fairytales and stories to teach very young people the rules of chess.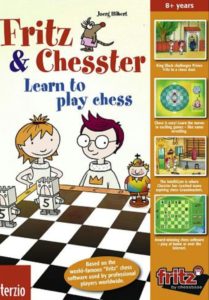 Chesslife: How many hours per day or per week do you study?
Anton: I don't know. I study every day, but don't keep track of how much time I spend. I meet with my coach via Skype twice a week for 2 hours.
Chesslife: What was your first chess book?
Anton: I used to have a small tactics manual wiith around 1000 problems that I enjoyed very much.
Click in the board below for a review of the game between Anton and Aryan Tari from Norway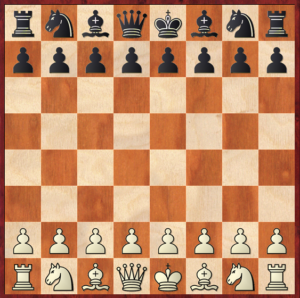 Chesslife: How old were you when you obtained your first title?
Anton: When I was 12 years old in 2013 I obtained my FM title. This was at a zonal in Fiji and in fact my live rating reached the required level at the same time as I reached my norm. It all came together at the same time.
Chesslife: What was your first international tournament?
Anton: That was the World Youth Chess Championship in 2007 in Turkey. I played in the U8 category.
In this tournament Anton did not have a FIDE rating yet and played among 16 (!) other Australian comrades, among which are Emma Guo (U12 girls) and Alexandra Jule (U18 girls), who are currently playing in the Womens Olympiad team.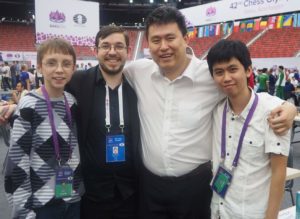 Chesslife: How have you socially or mentally benefitted from chess?
Anton: I'm not so sure if it helped me socially, I guess it gave me many friends around the world. But my memory power has certainly increased as  well as my problem solving and concentration.
Click on the board below for a review of the game between Anton and Evandro Barbosa from Brazil in Round 6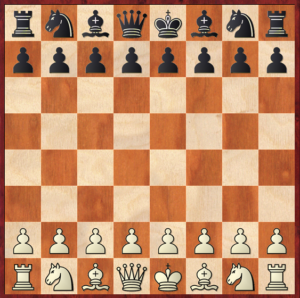 Chesslife: How do you describe you style of play?
Anton: I like to think I play pretty universal. I like tactical more, but also play a little positionally. I prefer more tactical games.
Chesslife: What has been your most memorable game this Olympiad?
Anton: I thought the game I won against GM Ante Brkic, rated 2584, pretty nice.
Click on the board below for an analysis of the game between Anton and Mateusz Bartel from Poland.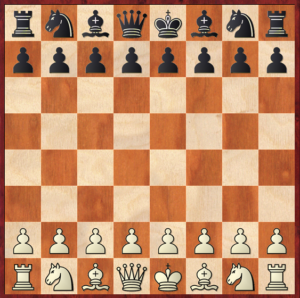 Chesslife: What are you goals for the future?
Anton: To get my GM norm of course! I don't know what I would like to do after that.
Chesslife: What advice would you give to Australian Junior Chess players?
Anton: Play lots of tournaments and study a lot. Oh and have a coach, that is important too.
Click on the board below for a game between Anton and Bogdan Bozinovic from Croatia