Today we have the pleasure of speaking to 17 year old Grandmaster Murali Karthikeyan who plays on board 5 for India with a rating of 2527.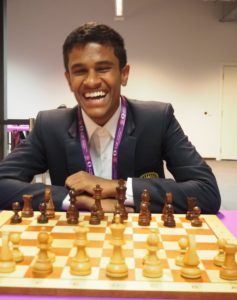 While we are writing this, India is currently ranked 1st in the Olympiad and a real candidate to finish on top. With team mates like GM Harikrishna with a rating of 2752, GM Adhiban with a rating of 2671, GM Gujrathi with a rating of 2669 and GM Sethuraman with a rating of 2640 they are the 11th strongest team at this Olympiad.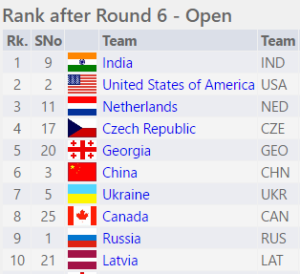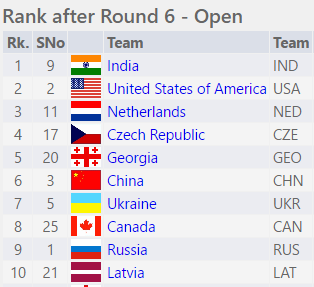 Of course we all know India and it incredible chess history. Former World Champion Viswanathan 'Vishy' Anand took the title in 2007 until 2013, having had to defend it against Vladimir Kramnik, Veselin Topalov and Boris Gelfand, until finally losing it to Magnus Carlsen. It changed chess in India forever; chess schools were started and great young talent has been coming from India ever since.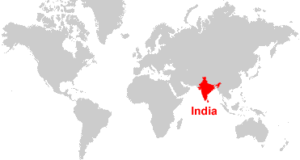 One of these talents is GM Murali.
In December 2011, Murali won the Under-12 World Chess Championship held in Brazil. He then also became the U16 World Champion in 2013.  In 2014 he was part of the team to win the U16 Olympiad in Hungary, where he obtained his final GM norm. During this Olympiad he played (and won) against Australian Zachary Loh on board 2.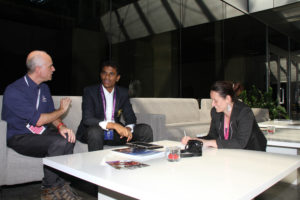 So let us begin our interview:
Chesslife: How old were you when you started playing chess?
Murali: When I was 6 years old. Taught by my parents I played at home for a couple of years and continued at school in the Tamil Nadu state.
Chesslife: How much chess do you study per day?
Murali: When I have no other commitments, I can spend a whole day, but if I have school or other commitments I may only study 4 hours per day.
Chesslife: What is your favourite chess book?
Murali: I have many favourites, but Karsten Mullers 'Fundamental Chess Endings' is at the top of my list.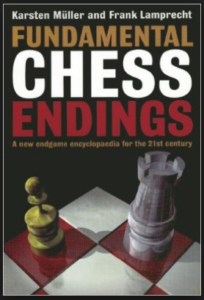 Chesslife: How old were you when you obtained your first title?
Murali: I obtained my International Master title in 2013.
Chesslife: Is this your first Olympiad and what was your first International Tournament?
Murali: Yes this is my first Olympiad, I hope to come to many more. My first International Tournament was the World Youth Championships in 2008.
Chesslife: Who is your favourite player?
Murali: Viswanathan Anand of course! I love his game style and his character. I have met him once and he gave me some tips.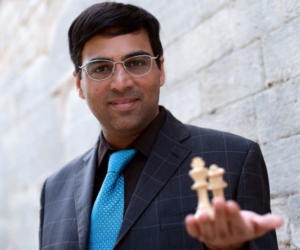 Chesslife: What is the junior league like in India?
Murali: There is no real league like there is in Australia, but there are qualifying tournaments for juniors. Of course the junior league has become a lot bigger and more popular since Anand became World Champion.
We of course need to let you know that Murali is understating chess in India. In the media room we speak with the technical adviser for the 'Chess in schools' program, Mr Radheshyam Tiwari and discover that this board has over 6700 schools affiliated, with some schools having 11000 players! Then there is also the Schools Game Federation and the Central schools board. Each run school championships and national school championships, meaning there are thousands of juniors playing chess! FIDE currently lists 57.637 active players in India and if a third of those are juniors that means there are 19.000 juniors FIDE rated!
Chesslife: What had chess taught you?
Murali: Chess has taught me how to take decision at important moments and how to plan ahead. Of course it has increased my concentration, my memory power and how to behave.
Chesslife: How do you describe your style of play?
Murali: I used to enjoy very complicated games and attacking, but as I am growing as a chess player, my coach Mr Vishwerwaran.k, is helping me to narrow down positionally against stronger opponents.  I used to study using books, but am using engines more often now. The father of my coach, Mr Kameshwaran used to coach Anand.
Click on the board below to find a review from round 1 at this Olympiad against Alejandro Parraga from Bolivia.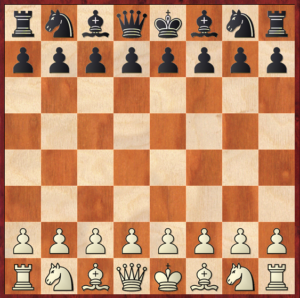 Chesslife: What are your goals?
Murali: To become World Champion. In the next couple of years I am looking to go from a 2500 to a 2700 rated player by playing in more Olympiads and tournaments. Learning from more experienced coaches and be in the top players in a 2 years.
Chesslife: What advice would you give Australian Junior Chess Players?
Murali: You need to love chess! Then learn from your local coaches and as you get better find more experienced coaches.
Click on the board below for a review of the game in round 2 against Alexis Murillo from Costa Rica.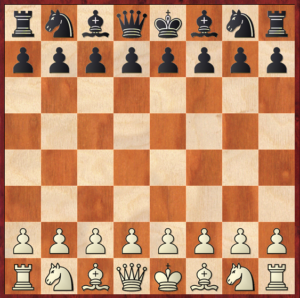 Since this interview Murali has been generous enough to make some time in his busy schedule to provide us with his most memorable game. And not only did he provide us with the PGN, he also took the time to annotate this for you. David has provided some further additional comments to the game.
This was played against Jason Cao at the World Youth Championships in 2014.
So enjoy a review of Murali and David about the game that provided this young Grandmaster with his title!
Click on the board below for the review