Welcome to our blog 'About Juniors, For Juniors'. In this blog we feature Australian and International juniors that we meet along our travels and find out what makes them tick and why they love chess.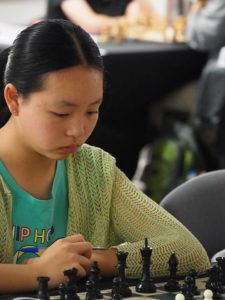 If you have traveled around Australia to chess tournaments, you would have undoubtedly encountered the wonderful and bubbly Lillian. Always running around with a big smile on her face, whether she has won or lost.  With the incredible support from her mother, who is also super friendly, they have visited almost every state.
So when Lillian showed up in Adelaide to play in the Junior Masters, it was time to sit down with her and ask her some questions.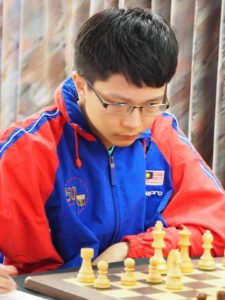 In the first week of December Yeoh Li Tian traveled to Adelaide for the Lidums Young Masters. He was invited to play in this week long tournament with 9 rounds. It is not an easy task to become a titled player and we were therefore very interested to know what makes Li Tian so passionate about the game. With already 2 IM Norms guaranteed, he is eager to secure his final norm in Adelaide.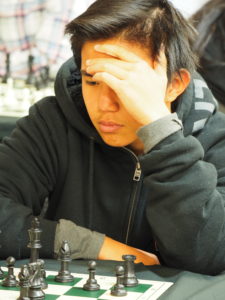 Today we meet Nathan Darjana from New-Caledonia. In the Adelaide Hills Open Nathan played some amazing games and finished equal second in the U14 age category. So what does he like about chess and who are his role models?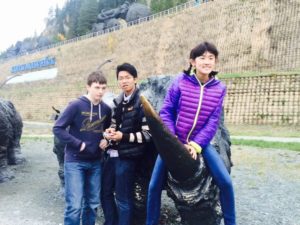 Representing your country at an International Chess Tournament is a big deal. It takes a lot of hard work and dedication. Today we shine the spotlight on 12 year Eva Ge from Sydney.
Eva was crowned U14 Girls Australian Champion in January when she traveled to Adelaide for the Australian Junior Chess Championships.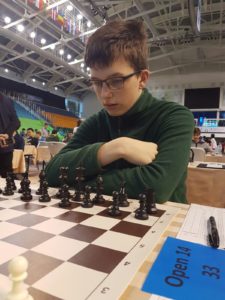 Today we shine the spotlight on Brisbane based 14 years old Candidate Master Henry Slater-Jones. He has been appearing frequently on the most improved and most active player lists when the ACF ratings come out and is ranked 13th in Australia for the U14 category.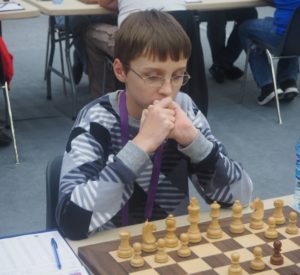 Day 12 September 13. Our blog about juniors at the Olympiad would just not be complete without our very own Australian Superstar 15 year old Anton Smirnov! After round 10 he is still undefeated and has obtained 2 GM norms.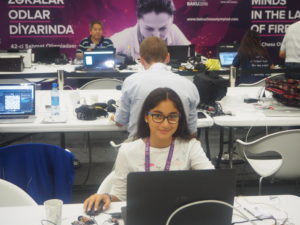 Day 11 September 12. This Olympiad we have been reporting about the many juniors playing and representing their country. But it is not only behind the boards that we see junior players, in the press room we can find 13 year old Aydan Huseynova from Azerbaijan.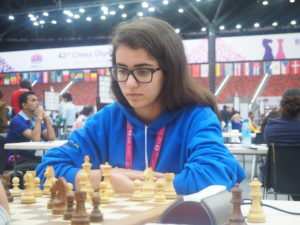 Day 10 September 11. We chat to 18 year old Kathie Librelato from Brazil who is playing on board 4 during this Olympiad.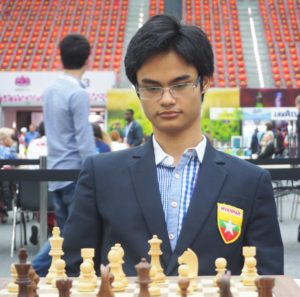 Day 9 Saturday September 10. 16 year old Maung Maung from Myanmar plays on board 4. He tells us about his first Olympiad and his goals for the future.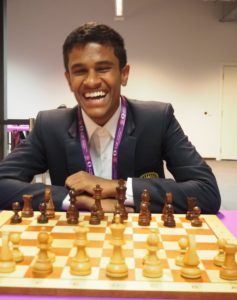 Day 8 Friday September 9. 17 year old Grandmaster Murali Karthikeyan from India plays on board 5. With India currently leading the Olympiad, it was a pleasure finding out  more about this young grandmaster!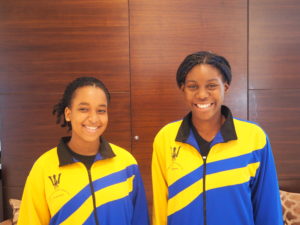 Day 7 Thursday September 8. 17 year old Gabriela and 15 year old Segan play at the Olympiad for Barbados.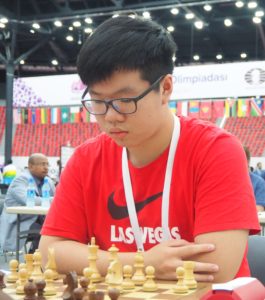 Day 6 Wednesday September 7. Ieon Seak Hin is a 16 year old player from Macau. He is playing board 3 with a rating of 1841.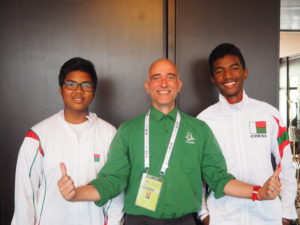 Day 5. Tuesday September 6. 17 year old Fy and 15 year old Haridify are playing on board 1 and 4 respectively for Madagascar.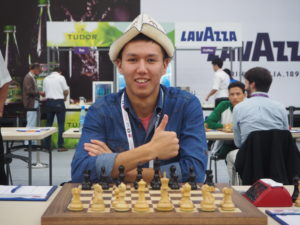 Day 4 Monday September 5. 18 year old Tagir Taalaibekov is playing on board 5 for Kyrgyzstan at the Olympiad.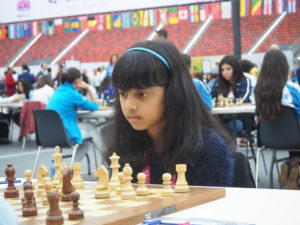 Day 3 Sunday September 4. 10 year old Nadia Braganza is playing on board 4 for New Zealand at the Olympiad.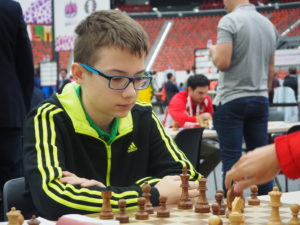 Day 2 Saturday September 3.  13 year old CM Konstantinos Michaelides  is playing on board 1 for Cyprus at the Olympiad in Baku, Azerbaijan.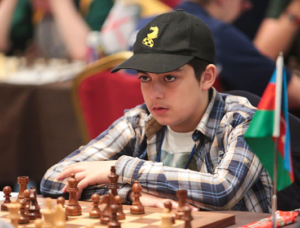 Day 1 Friday 2nd September. 13 year old FM Mahammad Muradli is playing on board 2 in the third Olympiad Azerbaijani team. (The host country is elligble to have multiple teams participate). Currently ranked number 24th in the world for the U14 players, he is certainly one to watch!