Blog Special on the 2016 Olympiad
Interviews and reviews About Juniors For Juniors from the Olympiad in Baku, Azerbaijan.
The Olympiad is the largest chess tournament you can attend and host country Azerbaijan has set the standard even higher!
For the next 14 days we will bring you daily reviews and study material from the junior chess players at the Olympiad from those places far and wide.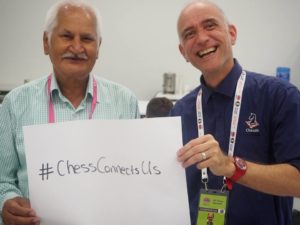 Over the last 14 days we have been giving you an insight into the young minds of players from around the world. At a tournament there are always opportunities to win, to score high and to go home with a trophy or title. And the juniors that we featured have certainly exceeded expectations! So for our final wrap up – How did they go?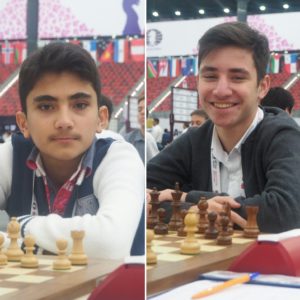 Day 13 September 14. The third Azerbaijani team is called 'The Small Tigers' and they certainly lived up to their expectations! We sat down with 16 year old FM Nail Bashirli with a rating of 2387 and 14 year old FM Abdulla Gadimbayli with a rating of 2294.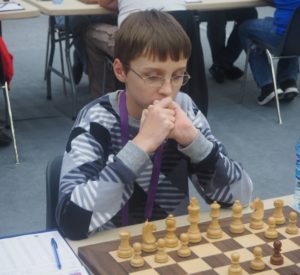 Day 12 September 13. Our blog about juniors at the Olympiad would just not be complete without our very own Australian Superstar 15 year old Anton Smirnov! After round 10 he is still undefeated and has obtained 2 GM norms.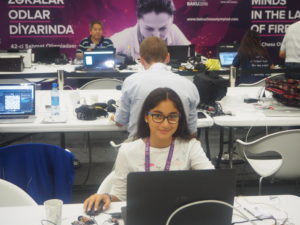 Day 11 September 12. This Olympiad we have been reporting about the many juniors playing and representing their country. But it is not only behind the boards that we see junior players, in the press room we can find 13 year old Aydan Huseynova from Azerbaijan.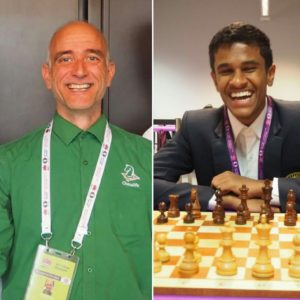 Following on from our interview with 17 year old Grandmaster Murali Karthikeyan, he has taken the time to annotate his game that gave him his grandmaster title! David has provided some additional  comments.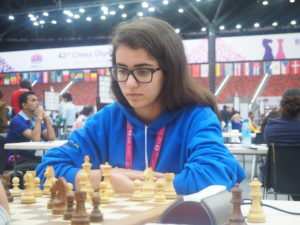 Day 10 September 11. We chat to 18 year old Kathie Librelato from Brazil who is playing on board 4 during this Olympiad.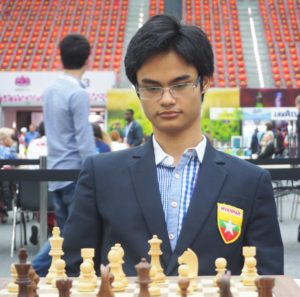 Day 9 Saturday September 10. 16 year old Maung Maung from Myanmar plays on board 4. He tells us about his first Olympiad and his goals for the future.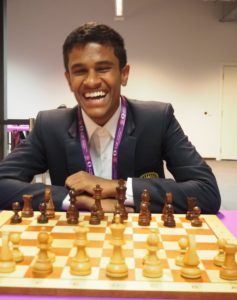 Day 8 Friday September 9. 17 year old Grandmaster Murali Karthikeyan from India plays on board 5. With India currently leading the Olympiad, it was a pleasure finding out  more about this young grandmaster!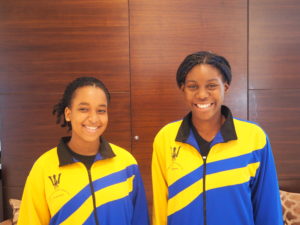 Day 7 Thursday September 8. 17 year old Gabriela and 15 year old Segan play at the Olympiad for Barbados.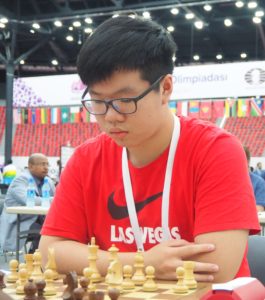 Day 6 Wednesday September 7. Ieon Seak Hin is a 16 year old player from Macau. He is playing board 3 with a rating of 1841.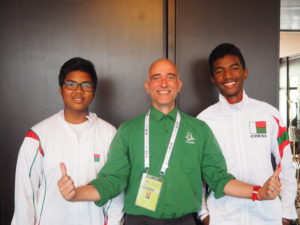 Day 5. Tuesday September 6. 17 year old Fy and 15 year old Haridify are playing on board 1 and 4 respectively for Madagascar.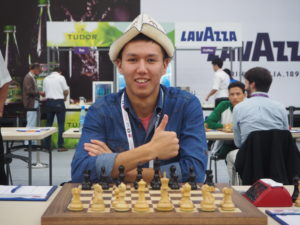 Day 4 Monday September 5. 18 year old Tagir Taalaibekov is playing on board 5 for Kyrgyzstan at the Olympiad.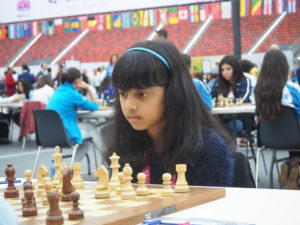 Day 3 Sunday September 4. 10 year old Nadia Braganza is playing on board 4 for New Zealand at the Olympiad.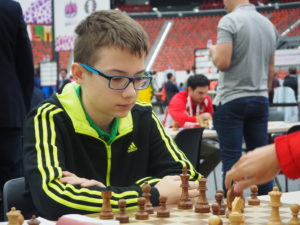 Day 2 Saturday September 3.  13 year old CM Konstantinos Michaelides  is playing on board 1 for Cyprus at the Olympiad in Baku, Azerbaijan.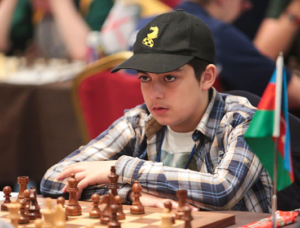 Day 1 Friday 2nd September. 13 year old FM Mahammad Muradli is playing on board 2 in the third Olympiad Azerbaijani team. (The host country is elligble to have multiple teams participate). Currently ranked number 24th in the world for the U14 players, he is certainly one to watch!