Just a couple of days ago we released our interview with 17 year old Grandmaster Murali Karthikeyan from India.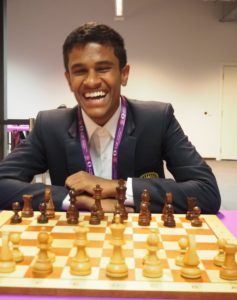 Since this interview Murali has been generous enough to make some time in his busy schedule to provide us with his most memorable game. And not only did he provide us with the PGN, he also took the time to annotate this for you. David has provided some further additional comments to the game.
This was played against Jason Cao at the World Youth Championships in 2014.
So enjoy a review of Murali and David about the game that provided this young Grandmaster with his title!
Click on the board below for the review