When chess makes it to the papers we want to let everyone know! If you have a newsworthy item, let us know!
Article published on Inside South Australia

Sometimes To ensure a long term sustainable future for Chess, you need to have the difficult conversations. East Torrens Messenger February 2015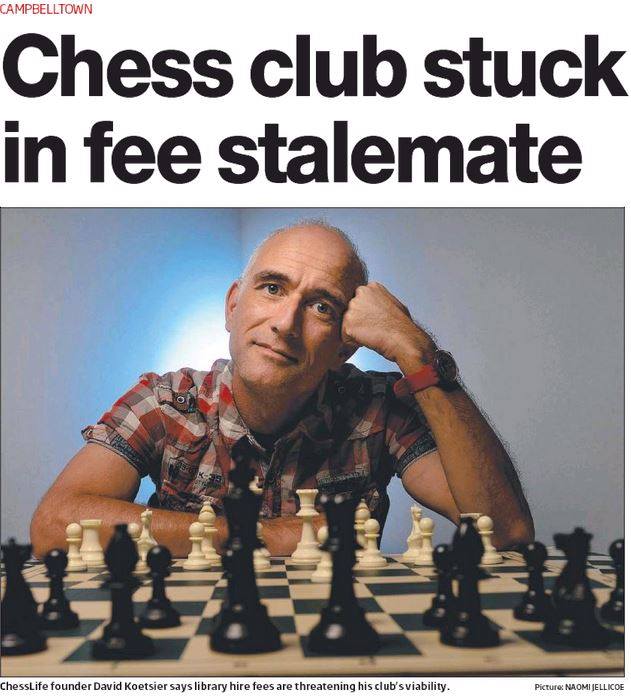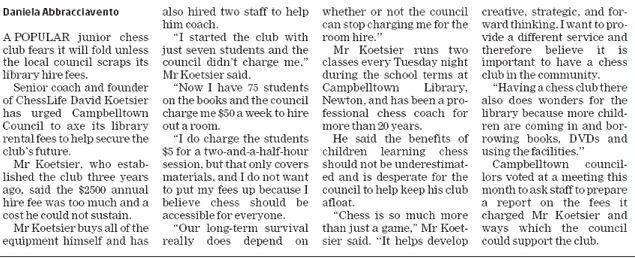 The Mount Barker courier describes the amazing performance of Oscar Herrmann at the National Chess Championship in Canberra in January 2015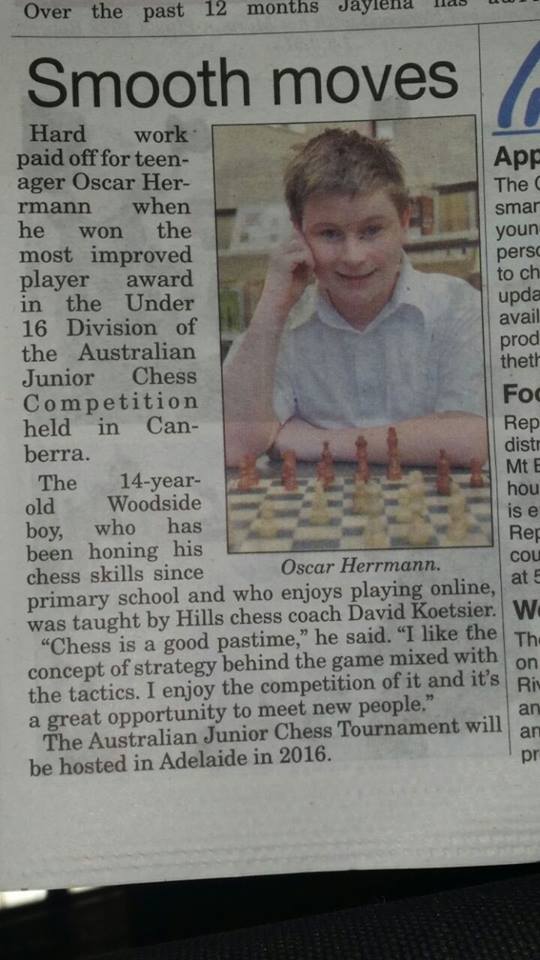 Have you seen the 2014 Spring Edition of the Adelaide Hills Magazine? In store's now!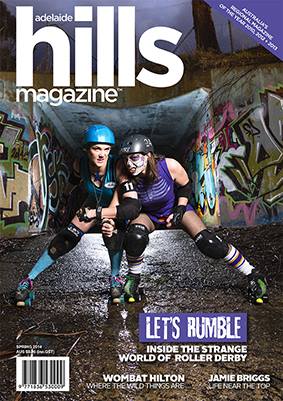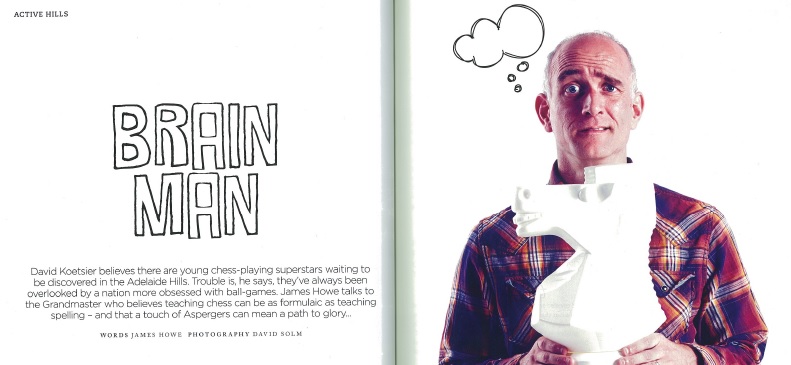 Read the full article here:  AHM Sept 2014
Weekend notes:
http://www.weekendnotes.com/chesslife/
Courier July 2014

Adelaide City Messenger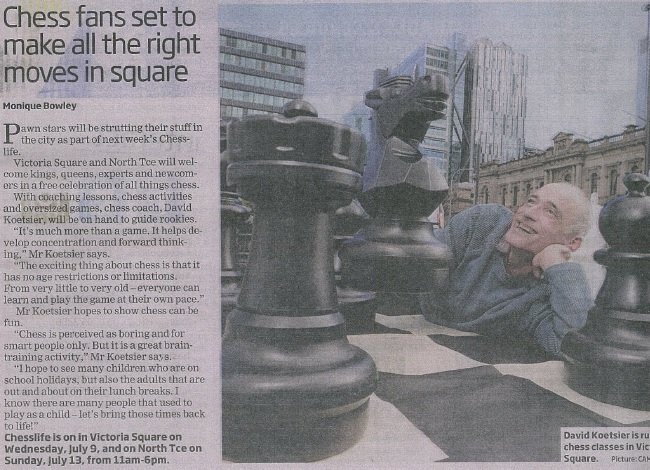 Courier June 2014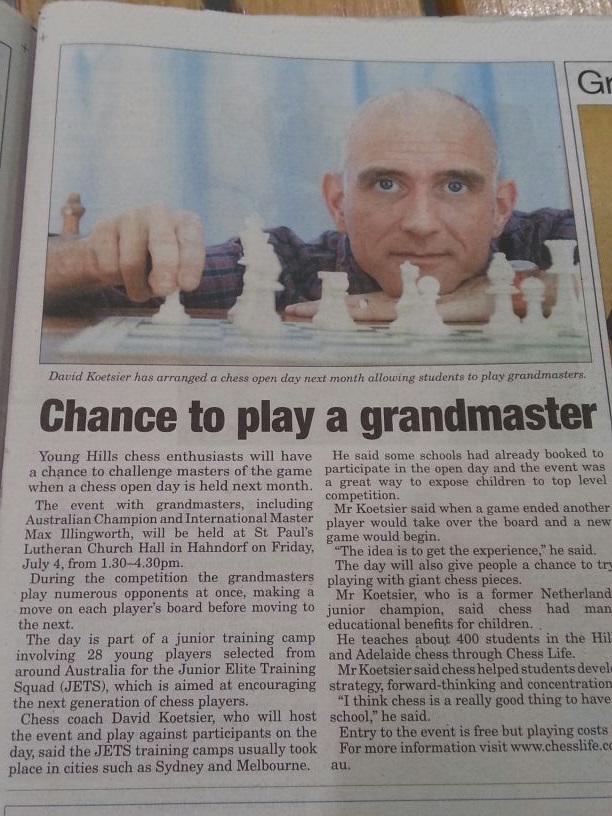 Herald June 2014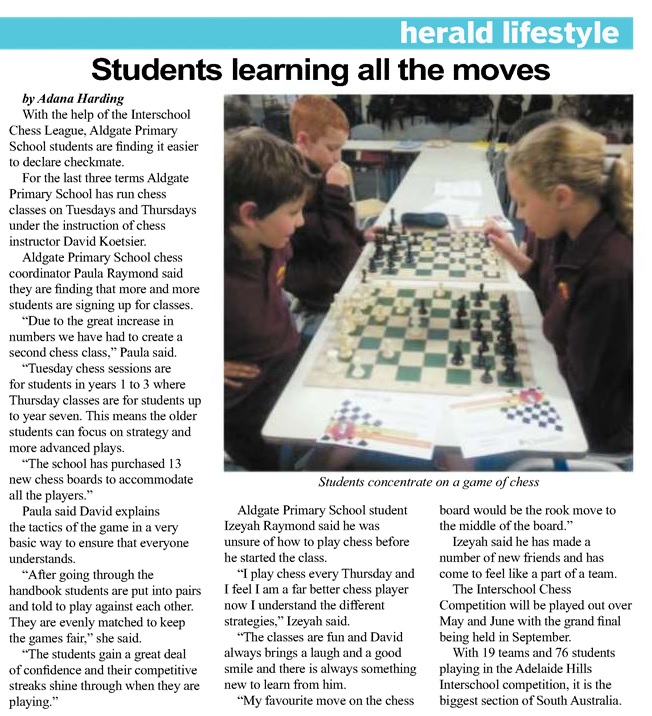 Mount Barker Courier 20/11/2013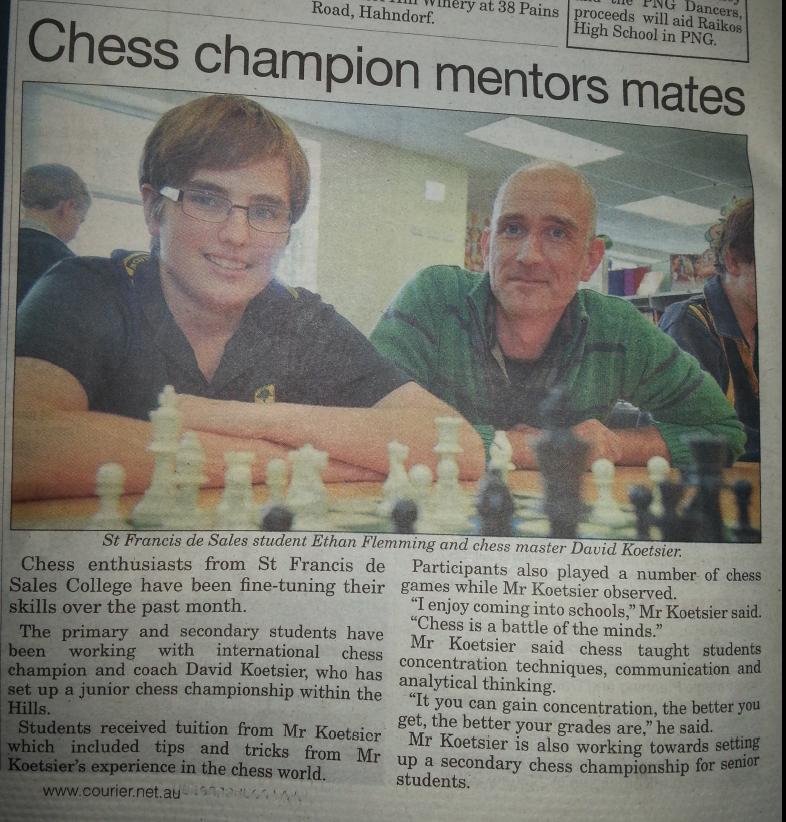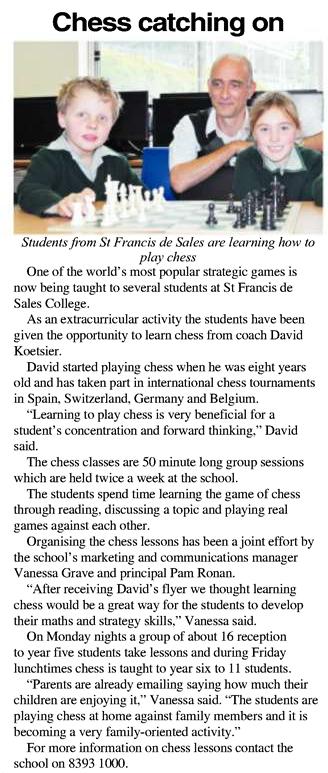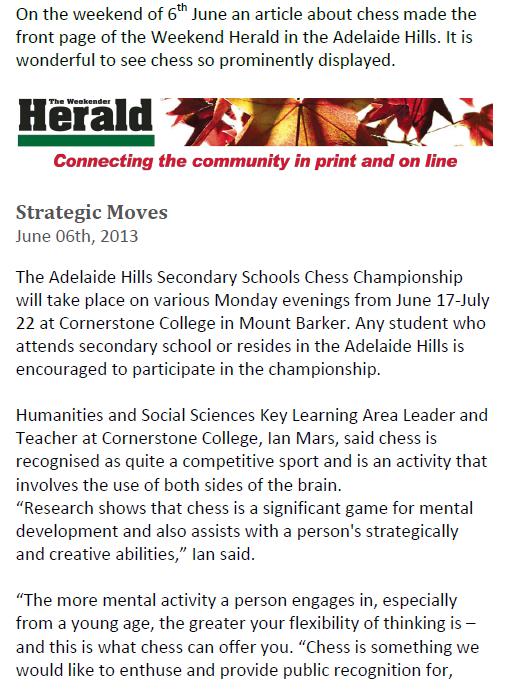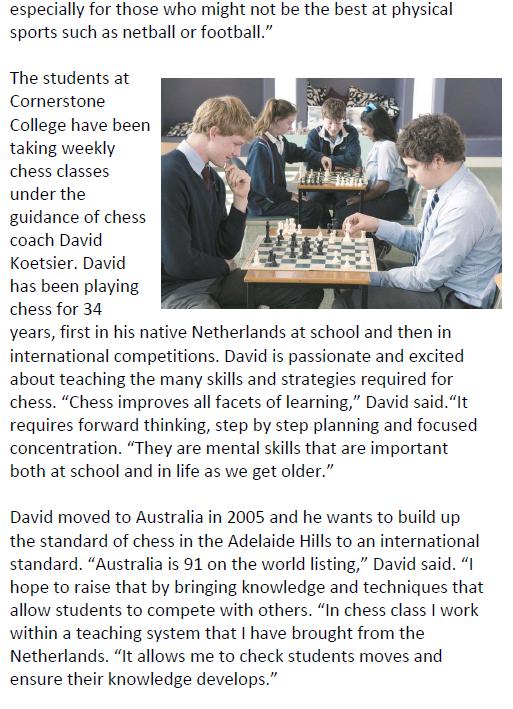 East Torrens Messenger Wednesday 17th October 2012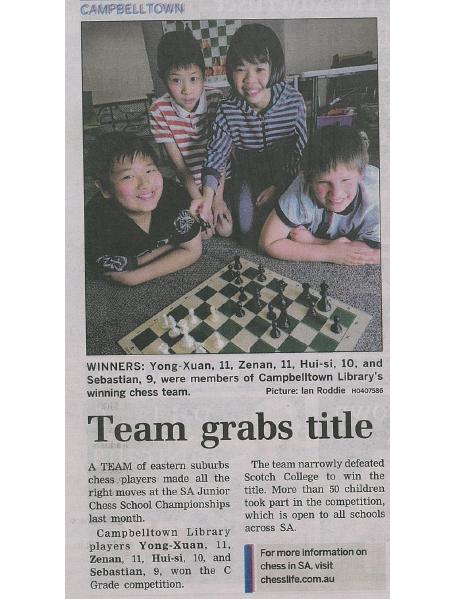 An online magazine site for positive, useful and uplifting information about school education, from early learning to year 12
Why children should learn to play chess …. by David Koetsier
 Members of the Chesslife team winning medals whilst enjoying a great game
Chess has been used to complement other forms of tuition for years such as in mathematical thinking, prediction, problem solving and strategy.On top of that Chess can be a great game!' quoted from 'within tuition' –
Australian Tutoring Association magazine volume 6 – issue 3.
I consider the game of chess has many educational benefits for children. Chess is so much more than a game. It helps develop creative, strategic, and forward thinking. Chess is also a great tool to increase mathematical skills and develop their concentration. I believe that through playing chess it will help students to make choices for the future. They will learn that there are often several ways to reach a desired result.
Chess for learning difficulties
Over the years I have also taught chess to children with disabilities ranging from autism to impaired vision.Sometimes people forget that many activities made possible with chess, such as drawing and creating their own chess pieces and board by using varying tools like wood, paper and clay.Another game can be played by moving the knight around on the board (without any of the other pieces present) and getting to the other knight as soon as possible.
Any age, any level
My main goal is to make chess more accessible and open for any student of any age and of any level. A great way to teach, monitor and learn chess is by using the Step-by-Step method.Want to read more?
http://www.schooldaysmagazine.com/FEATURED%20ARTICLES/whychildrenshoul.html
East Torrens Messenger
Chess School Holiday Activity great success
19 Apr 12 @ 08:37am by david koetsier
There were plenty of activities planned these first school holidays of the year at the Campbelltown library. One of these was the 'I Gambit you' chess session on Friday the 13th of April, hosted by David Koetsier from Chesslife. With over 30 children attending it was a very popular activity and certainly shows that chess is still very much alive among children from the Campbelltown area. A Gambit is a tactical strategy within chess and after the explanation the kids were divided in four groups and played a tournament. Winners of each group received a medal and all participants received a certificate. The winners were: Danny Lauo, Zachary Kennedy, Anthony Phan and Tyler Yeow.  Jane Yee received a magnetic chessboard for playing the best game of the day. After the school holidays the chess at the library resumes its normal schedule: every Tuesday from 4-5pm for children and 5-6pm for adults. There is also
Campbelltown chess team wins medals!
28 Sep 11 @ 09:52am by david koetsier
The South Australian Junior Chess League interschool competition has come to a close for another year.  This year, for the first time, the Campbelltown Library submitted with a team in the C grade. This allowed students that do not have a school team to still compete. This was such a success that, HuiSi, Tyler, Sebastian, Trent and Jared only just missed out on medals. A combined 4th position deserved a reward so at the weekly chess class at the Campbelltown library (every Tuesday from 4-5pm) a presentation was held and all received medals for their brilliant effort. 'Coming fourth on a first attempt is a very good result, playing competition is very different then just playing for fun and I couldn't be more proud of them' says chess coach David Koetsier from Chesslife. Training will continue and he hopes to be able to submit two teams next year in the competition.