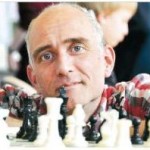 David Koetsier
Senior Coach and Founding Member of Chesslife
David has been a chess coach for over 20 years. Born and raised in the Netherlands, he started playing chess as an 8 year old and immediately fell in love with the game. He found his passion in teaching others the skills of the game while he was still competing in tournaments around the world. David is passionate about the many benefits chess can provide to students – helping them increase their forward, creative and logical thinking, developing their mathematical skills and providing a tool to communicate in autistic students. Since moving to Australia, he established Chesslife and works as a Certified Senior Junior Chess Coach. David is well known for his lively delivery, wide chess knowledge and incredible enthusiasm. David is the current South Australian Representative on the Australian Junior Chess League Committee and is a contributing author for Australia's premier chess magazine 50 Moves Magazine. David was the 2016 Australian coach for the World Youth Chess Championships.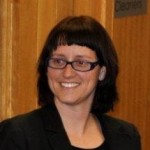 Sabrina Koetsier
Operational manager
Sabrina was taught how to play chess by her father as a child. She is now an assistant chess coach who helps beginners with the basics of the game and encourages parents to teach the skills to their children. She helps organise and run local chesslife tournaments and activities.  Her main role lies in liaising with schools, parents and students regarding upcoming events and classes. She also maintains the website, social media and newsletter, ensuring everyone is updated on the achievements and upcoming events. Sabrina is the current Vice president for the South Australian Junior Chess League and editor for the Australian Junior Chess League.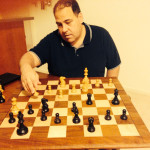 Steve (aka Mr D)
Chess Coach
Steve has been playing chess since the age of 13 regularly while being coached by a local master. He went on to become the top junior in his state and served as president at his local school chess club during high school. Steve maintained his passion for chess, while studying and working by reading chess books and playing online. During this time he started coaching privately and has been developing those skills ever since. Steve is passionate about the Step-by-Step method and the high quality chess it provides to students. It allows you to place the development and considerations of the student first.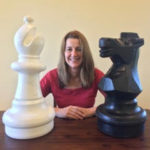 Lisa
Chess Coach
Lisa developed her love for chess as a young child while playing with her grandfather. Through this experience she realised that there is something to learn from every game.  Lisa was coached through primary school and competed in inter-school, state and interstate competitions.  Unable to continue playing in high school, she had a long break from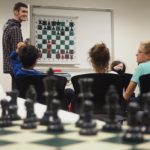 Sebastian Teagle
Chess Coach
We are happy to welcome Sebastian Teagle to the Chesslife team this year. Sebastian is the President of the Adelaide University chess club and manages two teams in the South Australian Chess Association's Interclub tournament – Read about his story in our BLOG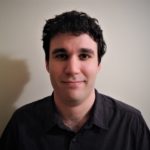 Alex Jury
Chess Coach
Alex has been playing chess since the age of five. He quickly fell in love with the game, particularly enjoying the strategic planning and challenge that it offered. Playing for his school throughout his junior and senior years, he has learned that chess is a game unlike any other, that the skills we develop as players go beyond the board and develop us as people. Now, after a seven year hiatus, he has returned to the game as a coach and hopes to inspire others to see the magic in a well played game of chess.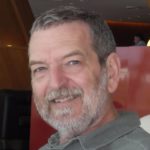 Mark Taylor
Chess Coach
Mark was a very keen chess player at school in the UK, playing at county level. Then university and life intervened…  Now a retired scientist, he has re-kindled his interest in Chess as an ideal complement to his work as a science communicator working at primary schools across SA, teaching innovation and creativity to the next generation.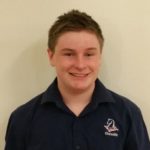 Oscar Herrmann
Junior Chess Coach
Oscar first began learning chess through Chesslife at the age of 12 in his primary school. Since then he has grown into an avid chess junior, competing in numerous school, state and national level events. Oscar believes the game helps people improve their problem-solving skills, creativity, and memory. At the same time he enjoys chess with its challenging nature and its social aspect; he has made many friends along the way. He specifically notes how it has really boosted his confidence and resilience as well. Oscar works as an arbiter for Chesslife during the Adelaide hills primary school competition, and greatly likes working with the team and younger students.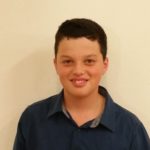 Riley Karayiannis
Junior Chess Coach
Riley's Pop taught him how to play chess when he was 8 years old. A few months later Riley went to his first chess lesson at St Mark's Primary School where he met David. Ever since then he has been improving his chess skills with Chesslife and has played in many tournaments, even some interstate. Riley believes that learning Chess doesn't only improve your knowledge and skills of the game, it also improves other life skills such as confidence and knowledge. Chess is good to teach to young children (age 5-7) as it helps to develop their skills and process of thinking. As well as other important skills like reading and writing. Riley is always happy to help and answer any questions. Also he hopes to see more and more students learning chess in the near future and developing the level of chess in South Australia.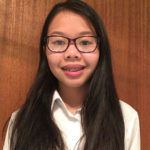 HuiSi Yee
Junior Chess Coach
Hui Si began learning chess at the age of eight through Chesslife with David at the Campbelltown Library. She has been involved in many tournaments since, including school and state events. She notes that through her experience with chess she has improved her habits and processes of her life, as well as built her confidence and resilience in many other aspects of her life. After being nearly ten years being with the Chesslife community, she hopes to give back and is thrilled at the opportunity to be able to help younger players start their chess journey.
Chess Coach Wanted!
Do you enjoy a game of chess? Would you like to teach others? Chesslife is looking for an enthusiastic coach to join the team. Never taught before? No problem – full training provided. Send your resume and cover letter stating your experience and availability to chesslife@bigpond.com
Contact us
Phone: 0433 693 990
Email: chesslife@bigpond.com
ABN: 32495878027