It's fast – It's exciting – It's chess!
The 2017 Birthday Blitz Tournament will be held on Saturday 18th November at the St Michael's Lutheran Church Hall on 6 Balhannah road, Hahndorf.
Please fill in the form below and then go to our STORE to pay
Results from 2016:
We can't believe it's been 5 years now that we celebrate David's Birthday with a Blitz Tournament. This year we have 19 players, showing that the interest remains fabulous! There was chips, cake, cordial, singing of birthday songs and unwrapping of presents.
A big congratulations to Sienna who also had her birthday!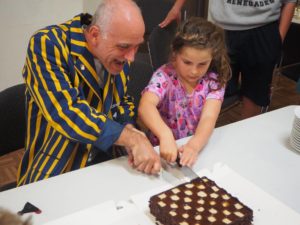 And we would like to make special mention of Riley K who was leading the tournament with 10.5/11 when he had to leave to play softball. He generously provided the opportunity to the other players to overtake him  by taking 0 point byes for the remaining rounds.
At the end the group was divided into two groups according to score and prizes awarded.
Congratulations to George and Christiaan to take winner and runner up in Group 1 and Gabriel and Sangeetha to win in Group 2!
Thank you to everyone who made the day so special! Have a look on our Facebook Page for photo's.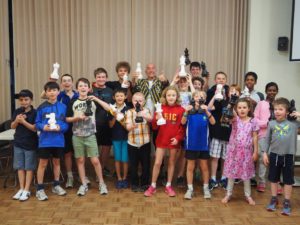 The Final Scores were as follows: