As organiser of the Olympiad, Azerbaijan was granted 3 teams in the Open division and 3 teams in the Women's division. And instead of putting three adult teams in the mix, they are showing what a fantastic supportive chess nation they are by providing the opportunity to their juniors to play. Both their women's and open third teams are comprised of young players!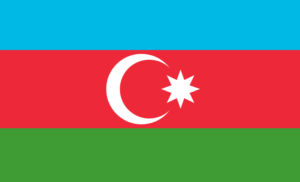 So it was only logical that we have been trying to get an interview with the 'Small Tigers', the 3rd Azerbaijani Open team that consists of 15 year old Vugar Asadli with a rating of 2406, 16 year old Nail Bashirli with a rating of 2387, 14 year old Abdulla Gadimbayli with a rating of 2294, 13 year old Muradli Mahammad with a rating of 2331 and 16 year old Parviz Gasimov with a rating of 2323. They are a true inspiration to junior chess to be representing their country at this Olympiad.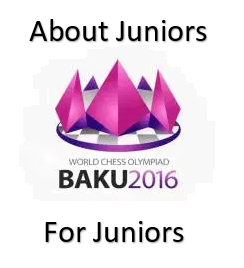 Today, after speaking to their captain GM Azer Mirzoev, we were given the go-ahead and with the assistance from the volunteer Azerbaijani translators that are available, we sat down with 16 year old Nail and 14 year old Abdulla.
Nail is the 2nd ranked player U16 in Azerbaijan and Abdulla is the 2nd ranked player U14. Both have played in the U16 Olympiad this year in Slovakia, but did not cross paths with the Australians behind the boards.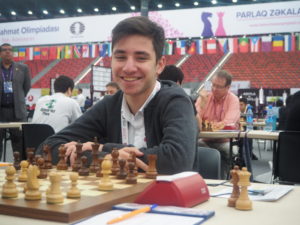 Chesslife: How old were you when you started playing chess?
Nail: I started when I was 10 years old and was taught by my aunty.
Abdulla: I started at the age of 5 and was taught by my father and brother, over time I have continued using a chess coach and going regurlarly to the chess club.
Chesslife: How much chess do you study per day?
Nail: I practise chess every day around 4-5 hours
Abdulla: I study chess every day around 5-6 hours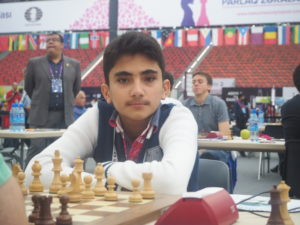 Chesslife: What kind of material do you use to study?
Nail: Aagard's books or Dvoretsky's end game book
Abdulla: …and material of course that our teacher gives us.
Chesslife: What is your favourite book?
Nail: I don't know what my favourite book is, but my first book was Karpovs Best games
Abdulla: Easy! 100 games by Bobby Fischer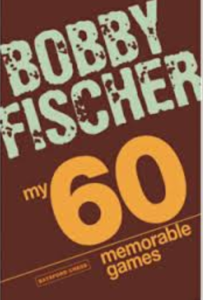 Chesslife: How old were you when you obtained your first norm and where are you at with obtaining your IM norm?
Nail: I have obtained all 3 norms for my IM so I will be an International Master soon. I obtained my FIDE Master title in February 2015 in Prague.
Abdulla: I have obtained my 3 norms for IM, but my rating is just a little too low. Hopefully this tournament will bring it up and allow me to obtain my International Master title. I got my FIDE Master title in 2010 at the World Youth Chess Championships in 2010 when I played in the U8 category.
Click on the board below for an analysis of Abdulla against Vladimir Klasan from Serbia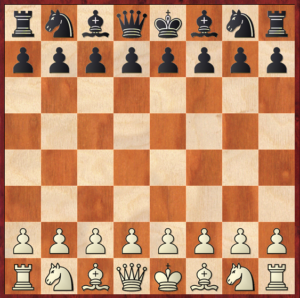 Chesslife: Is this your first Olympiad and what was your first International Tournament?
Nail: This is my first open Olympiad, but I have just finished in the U16 Olympiad in Slovakia. My first international tournament was in 2010 in Bulgaria.
Abdullla: This is also my first Open Olympiad and played overseas for the first time at the World Youth Chess Championships in 2008 in Vietnam.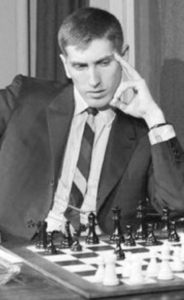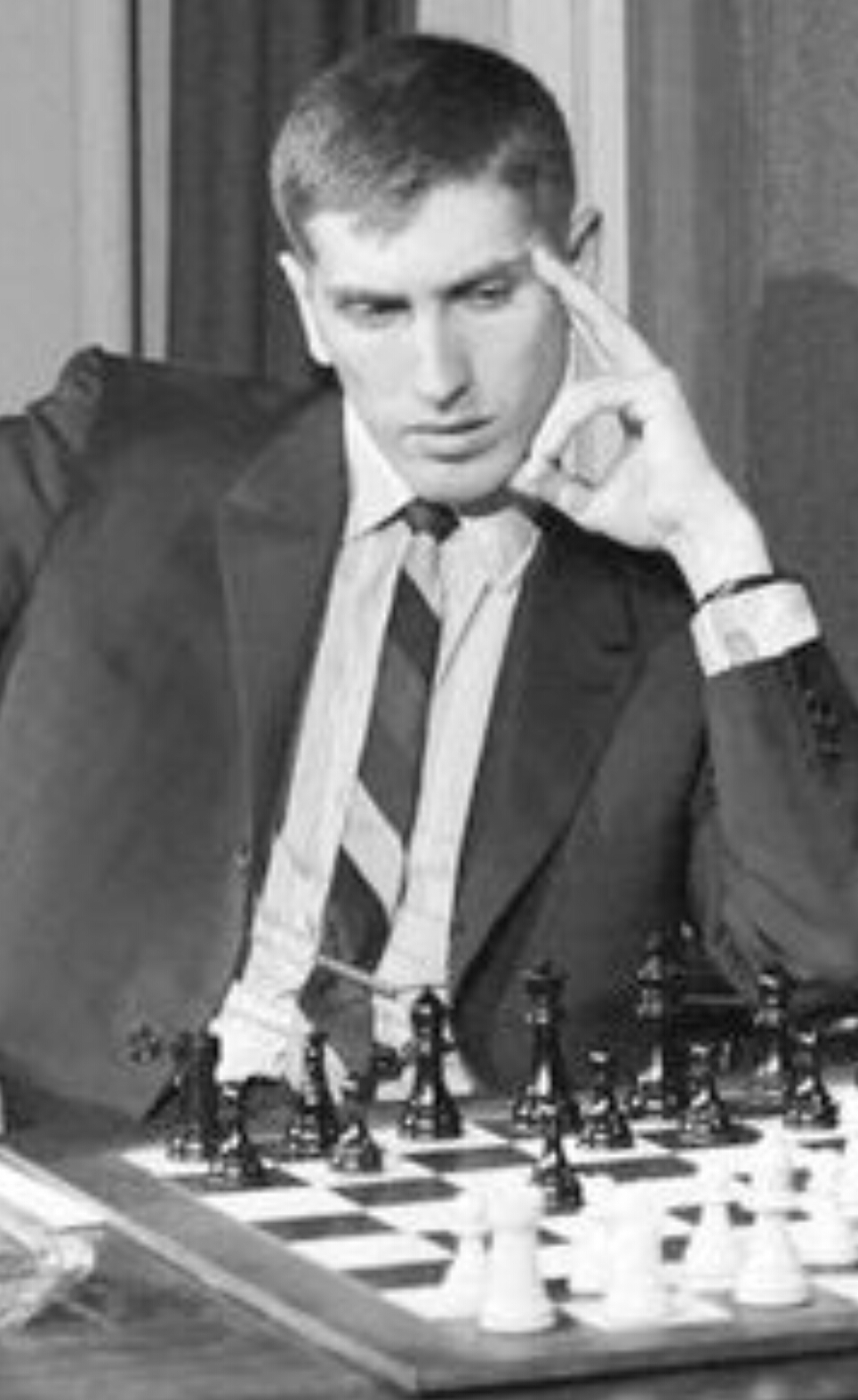 Chesslife: Who is your favourite chess player?
Abdulla immediately pipes up – that is easy! Bobby Fischer! I love his playing style.
Nail: My favourite chess player is Lasker. His amazing tactical work is to be admired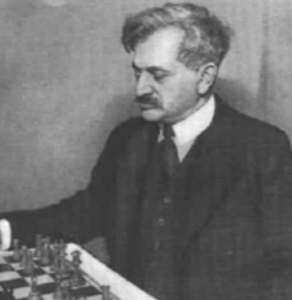 Chesslife: How would you describe the junior chess league in Azerbaijan?
Nail: Very good, there are rapid tournaments every week. There are around 6-7 chess schools in Baku.
Abdulla: It is also getting bigger and many good players are coming along.
Chesslife: We have been told your team is called 'The Small Tigers' Who came up with that?
Nail: That was our team captain!
Abdulla: And the 3rd Azerbaijani girls teams is called the angels!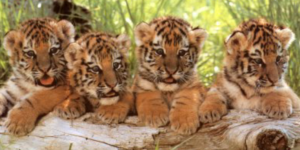 Chesslife: What is your most memorable game?
Nail: I like the one I played in round 9 against Daniel Colindras from Honduras.
Abdulla: When I won with Black in 21 moves in Vietnam against Nguyen Anh Khoi.
Click on the board below for a review of Abdulla's most memorable game at the World Youth Championships in 2010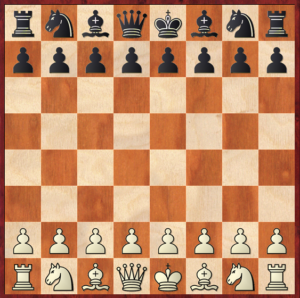 Chesslife: What has chess taught you?
Nail: To be patient and not to go too fast.
Abdulla: Yes all of that and that it has increased my concentration.
Chesslife: What are your goals for the future?
Nail: To become a Grandmaster in the next 1-2 years. I will need to be playing in every possible Open I can find.
Abdulla: Yes I would like that too, but will need to work on my rating first and maybe try and find a new coach and work very hard.
Click on the board below for an analysis of the game between Nail against Daniel Colindres from Honduras.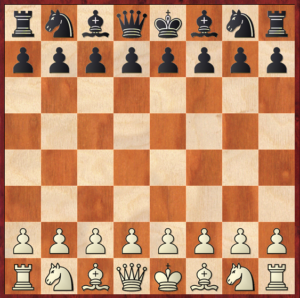 Chesslife: What is your advice to Australian Junior Chess players?
Nail: In order to be succcesful in chess you need to work very hard and every day.
Abdulla: Agreed! And work on material with weight to ensure you improve.